Welcome to Sol Physical Therapy!
Sol Physical Therapy is a physical therapist owned clinic specializing in outpatient orthopedics.
~ Individualized one-on-one treatment sessions
~ Highly skilled manual therapy with an experienced physical therapist
~ Pilates based rehabilitation
~ Serene treatment environment inside a fully equipped Pilates studio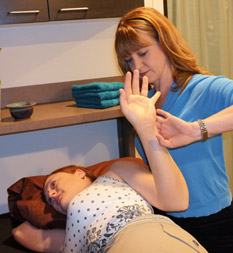 Sol Physical Therapy utilizes a one-on-one goal oriented treatment approach with an experienced physical therapist.  We do not utilize ancillary personnel to take you through your exercise routine.  Your entire session is dedicated to you and your treatment goals.  We take a thorough medical history and evaluation, listen to your concerns and work with you to develop a unique treatment plan.  We will incorporate a number of different treatment techniques into your physical therapy session that can include skilled orthopedic manual therapy, biomechanical analysis, joint mobilizations, soft tissue release, core strengthening, postural education, Pilates exercises, home exercise progression and balance/proprioceptive training. You will be an active participant in the process and we will provide ongoing education about your specific condition that will enable you to best heal yourself outside of our treatment sessions and get you back to your healthy lifestyle.